Multi Axis Force Sensor
This is a list of multi axis force sensors which can measure multidirectional forces with a single sensor.
3D force sensor
UPP-100NX3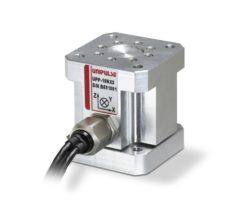 Force in 3 dimensions(X, Y, Z) can be measured at the same time.
Safe overload rating of 500%.
The three-axis force sensor with the high sensitivity and rigidity.