FC200
For simpler , Economical & more accurate weighing systems!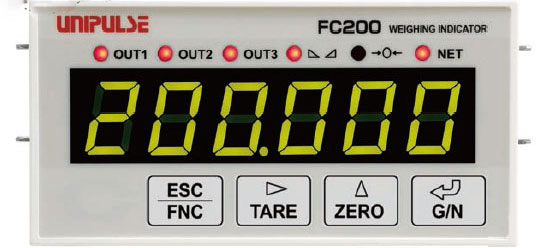 Product outline
For simpler and more accurate weighing systems!
Compact size: DIN 96 x 48mm
High-speed A/D conversion at 300 times/sec.
for weighing systems like bagging machines and hopper scales.
RS-485 as standard serial interface with multi-drop capability:
up to 32 control units on the same network!
High sampling rate & resolution
High-Speed A/D conversion and powerful digital processing capability of 300 times/sec. High resolution of 1/10000 in all input range. (internal 24bit)
High performance filter
As it is resistant to vibration, measurement can be performed quickly and precisely.
Small and lightweight
96W×48H×132.5Dmm
Approx.450g
Improved visibility!
6-digits green LED display in 14 mm height & six status lights.
Equivalent input calibration
Theoretical calibration can be per formed easily by registering the capacity and rated output of load cells.
Multipoint calibration (linearization)
Three additional points can be defined in the middle between zero and span for better linearity.
Zero tracking function
Slow zero drift or shift of zero point due to temperature change etc. is utomatically corrected.
Application example
High/low limit function and two weighing modes:
(Three Set Points Mode & Over/Under Comparison Mode)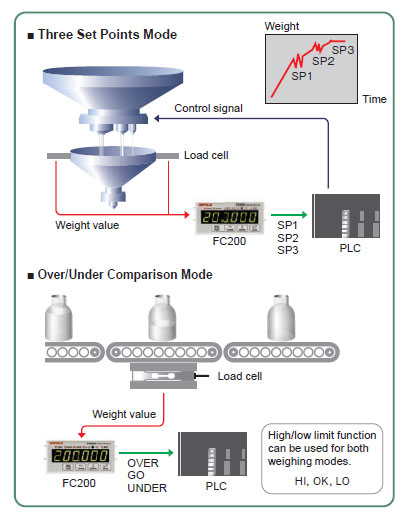 RS-485 as standard interface.
RS-485 (Modbus-RTU) multi-drop connection:
maximum of 32 control units on the same network!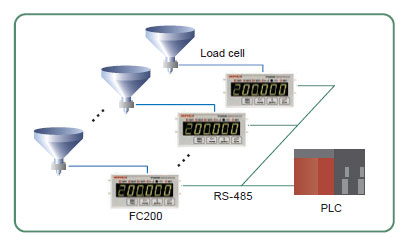 Specifications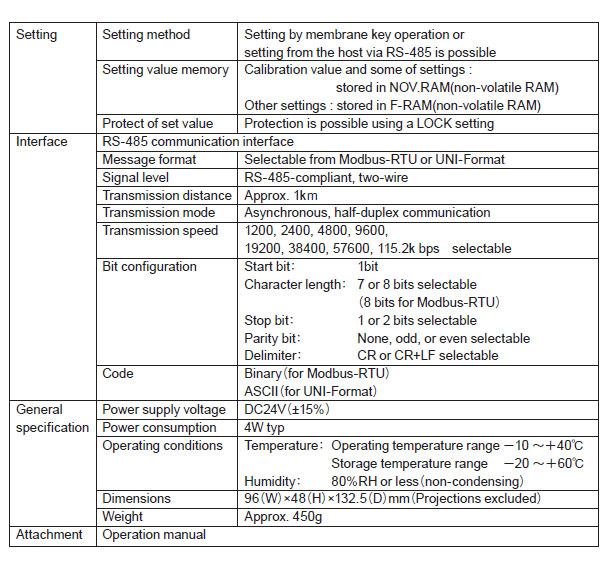 External Dimensions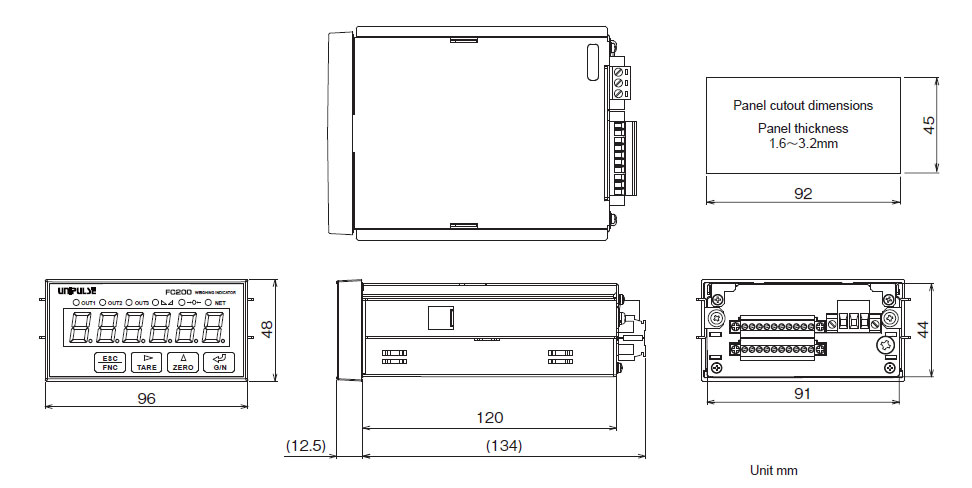 Download
User registration is required to download operation manuals, external dimentions, support tools and software.
Acrobat Reader software from Adobe Systems is required to view PDF files.